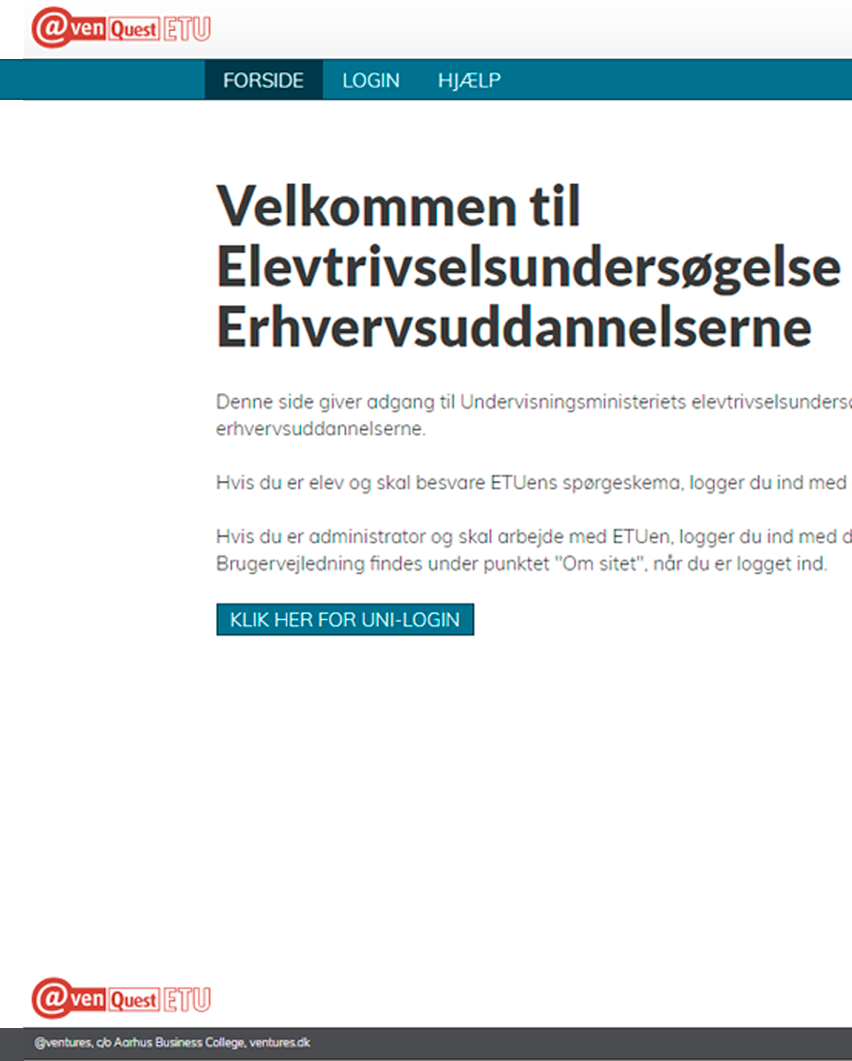 Student Satisfaction 
Survey
Monitoring system that provides access to the Ministry of Education's Studies (ETU) in vocational education.
The system is designed as one of several @venQuest AddOn-products.
The product group contains:
Business Survey Survey for Higher Education VTU-GYM
Employee Satisfaction Survey – MTU (under update)
Design of visual design for the system
Ease of use is the main objective.
The overall system is quick and overview of the survey. Therefore, simple design and layout have been a must.
The colors are associated with the @ Ventures design manual.
The system is developed in Visual Studio, with close collaboration with programmers.
See the entire site here: Etueud.dk